NEW LEAF CHIROPRACTIC
Overcome Back & Neck Pain with

New Leaf
Chiropractic Care
Our physicians can help you manage & overcome back, neck and extremity issues.
Ordering Your Supplements Is Easier Than Ever!
FREE REPORT: How To Pick The Right Chiropractor.
Get your free report emailed to you to help you find the right chiropractor for your needs.
Our Promise Of Excellent Chiropractic Care




Your spine controls your entire nervous system. When it's out of alignment, it can cause pain and issues throughout the body. We can help you overcome pain and numerous injuries to the back, neck and extremities. Our mission is to help you restore a happy, healthy pain-free lifestyle. At New Leaf Chiropractic, we care deeply for our patients and their wellbeing. We promise to do everything we can to help in your rehabilitation at an affordable price. Please call us if you ever have any questions.
Schedule A CONSULTATION At New Leaf Chiropractic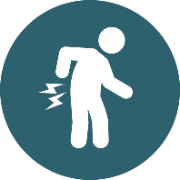 Long-Term Pain Relief
There's no reason to live with back pain, neck stiffness or migraines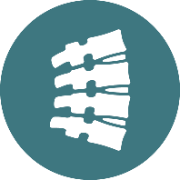 Better Spinal Health
A healthy, flexible spine is the secret to great lifelong wellness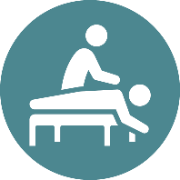 Caring, Dedicated Staff
Our doctors and care members genuinely care about your health
OUR SERVICES
Learn more about the specialized chiropractic services we offer for
all of our Sterling Heights patients.
Spinal Screenings
We x-ray & examine your spine to find the ideal treatment
Chiropractic
Care
Our doctors align your back & neck for long term wellness
THERAPEUTIC ULTRASOUND
Therapeutic ultrasound has been found to aid in the healing process of the body at the most fundamental cellular level.
Contact our office now to find out whether therapeutic ultrasound will help you on your journey to recovery.
SPINAL DECOMPRESSION
If you are living in pain from a herniated or bulging disc, we will work with you to find a spinal decompression treatment plan that corresponds with your body.
Call Us Today For A Lifetime Of Better Health!
Includes initial consultation, and first adjustment. New patients only.
SCHEDULE YOUR $49 CONSULTATION NOW!
Client Testimonials
See why we're the highest rated chiropractor in Sterling Heights...

Pat D.
I am a patient that gets adjusted every two weeks by Dr. Joseph Estrada. I would recommend him to anyone that knows your body is off. Meaning, you feel and know your body better than anyone else. Listen to your body and go see this Chiropractor because he is the best, hands down. Thanks Dr.Joseph!

Cindy P.
Dr. Estrada is kind, compassionate, and an expert in his field. He listens and offers several options for treatment. We love him!


Kara P.
I've been to a few chiropractors and they've never been able to help me like Dr. Estrada has.

A Difference You'll Feel Everyday
Countless studies have shown that proper spinal alignment is the secret to great overall health. The spine affects everything from sinuses to the vital organs to blood circulation and our digestive system. There is no treatment in the world that is more safe or effective for overall wellness.

Our physicians gladly take the time to learn about your specific problems & find the ideal treatments.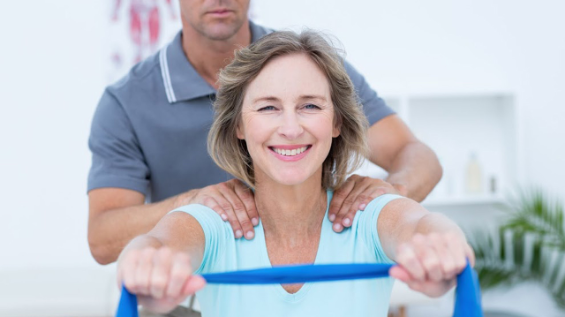 A Second Opinion You Can Trust
Many of our patients come to us on strong pain medication seeking a way to avoid dangerous surgeries. In most cases, we can relieve your pain and restore mobility to
​ pre-injury levels.

Every case is unique and starts with a full consultation; call us today to schedule an appointment.
New Leaf Chiropractic
Therapy Tailored to Your Ailments
In addition to spinal adjustments, our care team has dozens of other options to help you achieve fast, holistic relief. Massage therapy is a natural treatment for musculoskeletal pain. We also use emerging technologies like laser and TENS therapy to speed up recovery times.

Additionally, our doctors will provide you nutritional and exercise advice to make the most out of your sessions
​with us.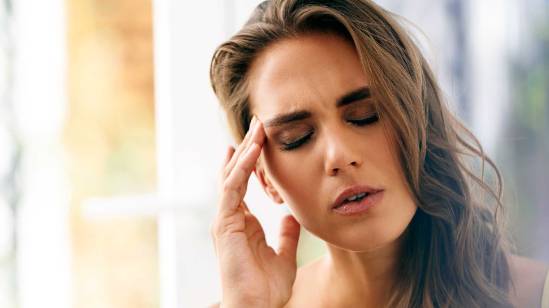 Case Study- Migraines & Spinal Alignments
Did you know that most migraines actually start from a misalignment in the neck? It is actually the most common symptom and often overlooked. A simple correction in daily habits along with regular chiropractic adjustments can make your migraines a thing of the past.
End Chronic Pain With

Chiropractic Treatment
Nobody should settle for back pain and not feeling their best. Let us help you regain your best life!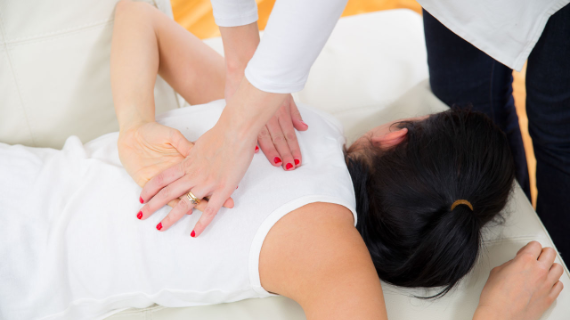 Myth- Chiropractors
Aren't Real Doctors
Chiropractors are fully certified doctors that specialize in the neck and the spine. They actually attend college two more years than the average physician with thousands of additional lab hours perfecting their craft.
Learn More Today!
Who We Are
The Most Caring Chiropractor throughout Sterling Heights
The average patient visiting for the first time is looking for one thing- relief. They've tried the ice packs and painkillers with little success. The pain is often unbearable and it's affecting every part of their life.

At New Leaf Chiropractic, our only goal is to help you find that relief. Every aspect of our facility is designed to guide you to a quick, painless recovery at a price that you can afford. Our team truly cares about your wellbeing. We'll use the latest advances in chiropractic care to help you get your life back on track, as quick and as painlessly as possible.

Call us today at (586) 939-1003 to learn more about how we can help.
Watch An Interview From A Web Show I Was On, And See Why We're Rated The Top Chiropractor In Sterling Heights.
Learn more about our
5-star experience!

DR. JOSEPH ESTRADA, DC

.
Dr. Joseph G. Estrada! graduated from Life University where he received his Doctor of Chiropractic in 2016 and Masters of Sports Health and Sciences in 2017. Soon after, he became a Certified Chiropractic Sports Physician in 2018.
His passion is helping others live the life they want, free of pain and discomfort.
He obtained the postgraduate designation of Certified Chiropractic Sports Physician® (CCSP®) by the American Chiropractic Board of Sports Physicians™ (ACBSP™). The CCSP® certification required a 120-hour postgraduate program. This instruction is specific to physical fitness and the evaluation and treatment of injuries encountered in sports.
Hear What Clients Like You Are Saying About Us:

Joevy

Q

.
Dr. Joseph Estrada fixed me. It was a magical relief from my back pain instantly. Besides affordability on the price, he communicates well, takes time to listen, and explains the procedure well and his staff, Laura's customer service is impeccable. I would highly recommend New Leaf Chiropractic with its magic touch to the local community!.

Contact Us Today For A Consultation (586) 939-1003
Frequently Asked Questions
What conditions can chiropractors treat?
Chiropractors can help eliminate most back and neck pains, headaches and many other conditions. Just give us a call or stop for details.
Is chiropractic care safe for children?
Absolutely! Regular adjustments help promote proper growth and set up a lifetime of great health! Bring your child by today for a consultation.
Will my insurance cover chiropractic services?
We accept all major insurance types, but we might have to get pre-approval from your carrier before your visit. Call us to learn more!
Address
4105 Metro Parkway Suite # 101
Sterling Heights
Michigan
48310
Contact
P: 586-939-1003
@: newleaf.chiro1@gmail.com
Hours
Monday 9:00AM-1PM
Tuesday Closed
Wednesday 9:00AM-1PM
Afternoon by appointment
Thursday Closed
Friday 9:00AM-1PM
Saturday 9:00-12PM
Sunday Closed